Dana Riseberg, a NYC based ceramicist, has worked in clay for a number of years. She holds degrees in the classics, design and education and has taught each of these subjects in a variety of educational institutions, to include public institutions and local community centers.

Dana Riseberg Ceramics are one-of-a-kind pieces and related companion series, to include utilitarian and decorative pieces: drinking vessels, serving sets, wall hangings and sculptures and most recently jewelry. The pieces are organic yet detailed, as different clay bodies have different properties.

Each individually made piece, handbulit or wheel-thrown and altered, bears her "mark" and are realized by her studies in and love of the classics, art and design, mythology, architecture and ancient civilizations.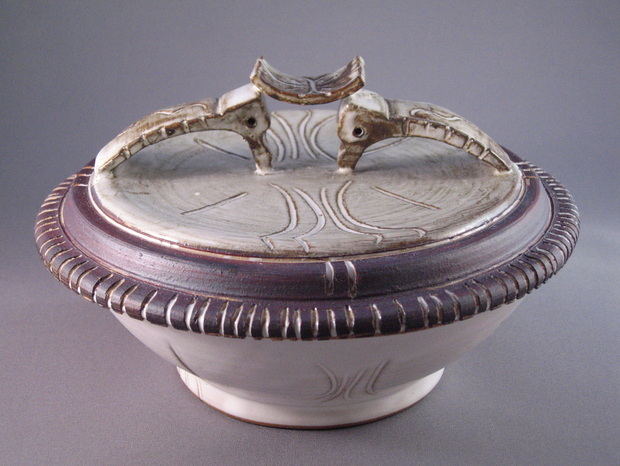 Enjoy browsing and please visit again, as new work is added.
Thank you.


Copyright 2011, Dana Riseberg Ceramics, All Rights Reserved